Our purpose is so much more than helping you buy, sell or manage your property. We are here to help your family plant roots, provide you with peace of mind and open doors for your business to grow jobs, support investors in expanding our community's commerce and infrastructure and help non-profit organizations deliver on their mission.
This work and our passion for the Charlottesville community inspired us to create the Greater Good Program.
For every real estate transaction completed, a portion of the commission received will be donated to a 501(c)(3) non-profit organization chosen by the client, in the client's name and at no extra cost.
Four Corners Real Estate Solutions has made a commitment to help others and give back to our local Charlottesville area. We hope our example will encourage and guide others to invest, give and participate fully as citizens, in accordance with their deepest beliefs.
Want to get involved? Find out how you can help.
CONTACT US
Greater Good Business Partners
Greater Good Non-Profit Partners

For over 20 years, the Virginia Institute of Autism (VIA) has developed innovative, evidence-based programs that build a brighter future for people with autism and their families. Our three service centers – School, Outpatient, and Adult -- address the core symptoms of autism by delivering individualized, intensive, compassionate learning and clinical practice. Everyone is different, and our world is a more vibrant place because of it. At VIA, we celebrate those differences by offering a life of increased skills, community connection, and personal growth to the people we serve.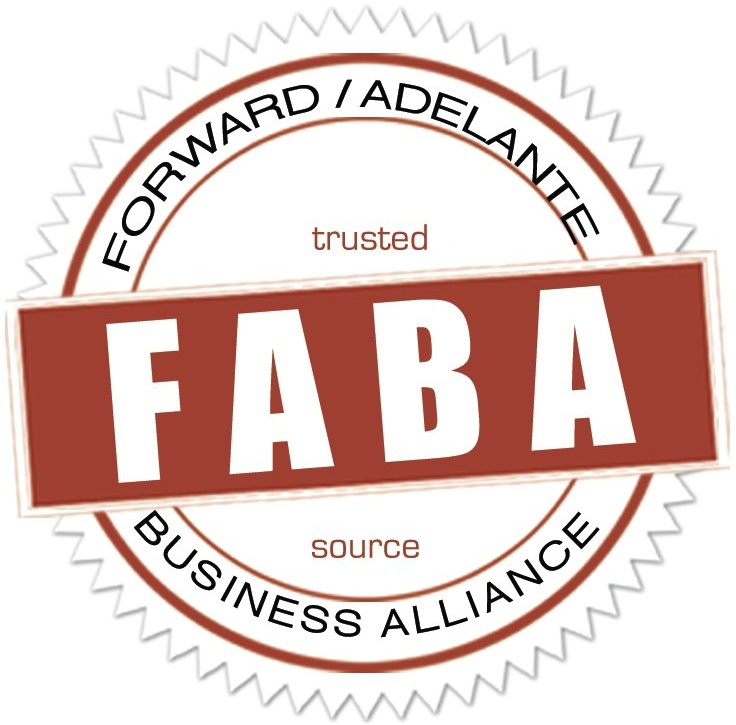 The Forward/Adelante Business Alliance (FABA) is a 501(c)3 non-profit organization in Charlottesville that strives to promote entrepreneurship among the Latino community in Virginia, to educate our area on the contributions and achievements of Latino and diverse professionals, and to connect Hispanic children, adults, professionals and entrepreneurs to the local resources, clientele, and fellow business owners that they can work with to pursue their dreams. Forward/Adelante also provides networking opportunities throughout the year for Latino and diverse entrepreneurs and is the publisher of Virginia's first bilingual business journal.
Copyright © 2020 Four Corners Real Estate Solutions, LLC.